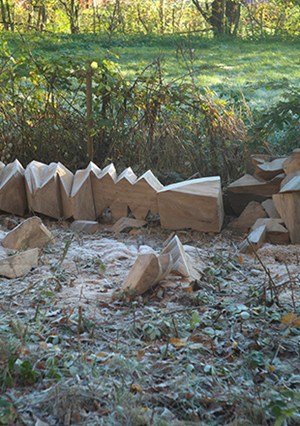 Exhibition: Johan Röing
29 Feb-03 May
Sculpture and sound.
Johan Röing was born in Malmö in 1958. He has been living and working in Fuglie on Skåne's Söderslätt since 1996. From 1971 to 1996 Johan Röing lived in Dusseldorf where he studied at the Dusseldorf Academy of Fine Arts.
Johan Röing mainly works as a wood carver. He uses his chainsaw to intuitively cut out the rough form from the wood. The work develops as it progresses. The archaic and the secretive are always present.
In this exhibition Johan Röing presents a work that combines sculpture and sound.