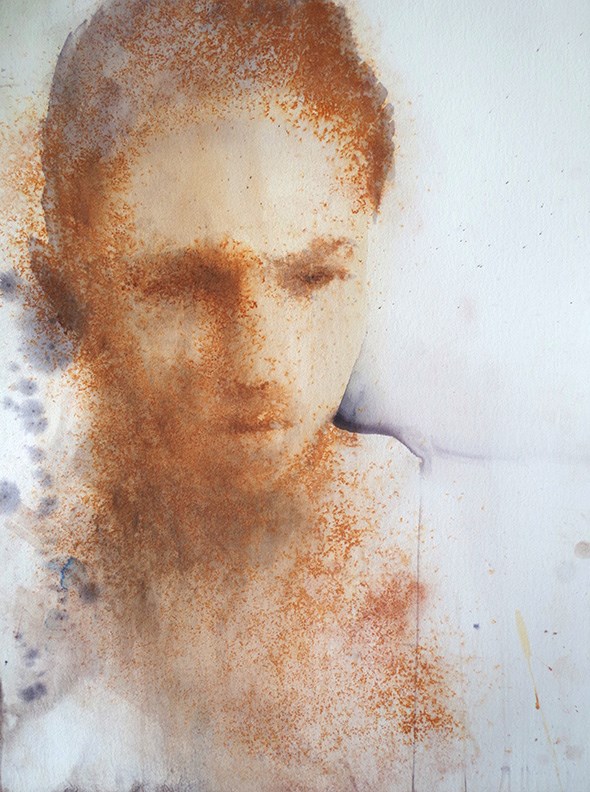 Upcoming exhibition: Lars Holm
2019, 3 march - 12 may. Paintings.
Lars Holm, akvareller
Lars Holm (född 1953) bor och arbetar i Uppsala. Han är verksam som konstnär sedan 1975 och förutom måleri har även scenografi och skulptur i is och snö ingått i det konstnärliga uttrycket.
Lars Holm undervisar sedan många år i akvarellmåleri vid bl.a. Gerlesborgsskolan i Bohuslän, Nordiska Akvarellmuseet, SLU landskapsarkitektutbildning i Uppsala, samt på fristående kurser från Svalbard i norr till Barcelona i söder. Han är representerad vid Statens Konstråd, samt ett flertal kommuner och landsting.
Lars Holm utgår ofta från olika teman och gärna stora format i sitt måleri. Denna utställning kommer att visa ansikten och skärvor i akvarell. Akvarellen är svårbemästrad och livfull och själva processen med pigment och flödande vatten ger ständigt nya spännande utmaningar.
"Jag målar av lust och nyfikenhet. Jag är fortfarande förväntansfull inför de bilder som jag ännu ej sett eller målat" Lars Holm
Hemsida: www.larsholm.nu
Lars Holm, watercolorist.
Lars Holm (born 1953) lives and works in Uppsala. He has been active as an artist since 1975. In addition to painting, scenography and snow and ice sculpture have been a part of his artistic expression. For many years he has taught watercolour painting at Gerlesborgsskolan in Bohuslän, and at the Nordiska Akvarellmuseet, at SLU Landscape architecture courses in Uppsala, and at individual courses from Svalbard in the North to Barcelona in the South. Represented at the State Art Council, and at several municipalities and counties.
Lars Holm often uses a variety of themes and preferably large format for his paintings. This exhibition will show faces and shards in watercolour. Watercolour is a difficult medium to master and is full of life. In itself the process of blending pigment and running water always gives new and exciting challenges.

"I paint with passion and inquisitiveness. I am still expectant as I stand before the pictures that I have yet to see or paint" Lars Holm.
Website: www.larsholm.nu